Tabula Gaming LLC's Mission
We're bringing back the power of creativity to our tabletop roleplaying games by providing free, accessible, and compatible tools to the gaming community.
It's no secret that tabletop roleplaying games like Dungeons & Dragons have been making a comeback the last few years. Being together around the table with friends playing a cooperative, unrestricted game was a welcome change from the screens and disembodied voices gamers had become used to. In early 2020, however, global events forced everything online overnight. Luckily for the industry, the digital momentum was already there and we forged ahead building online tools to keep the games going. But somewhere along the way the tools got so focused on the technical and mechanical aspects of the games, we lost the magic of the social and collaborative aspects of tabletop. We were back to screens and headsets and lost the freedom we used to enjoy when not being weighed down by our digital tools.
We've created Tabula Sono to solve these challenges.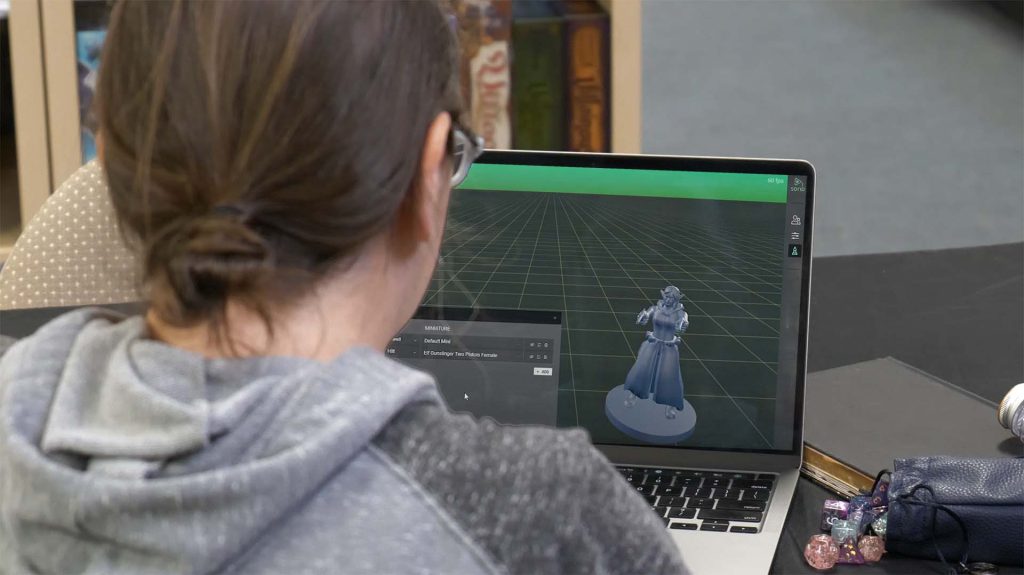 Funding
We've funded the development of Tabula Sono with money from our own pockets and war chests (money we've been putting away for an opportunity like this). At this point, we're not interested in going after "big money" or investors. We've all seen what that does to a company and while that can be a successful way to go, it's not right for this niche product. To fund our product launch, we're going to be relying on crowdfunding, specifically Kickstarter. That will get us enough capital in the bank for the marketing, infrastructure, and licensing that we'll need to keep the product free, as well as fund the company until we can spin up our revenue streams (premium content and features beyond the core free product).
What's Next
H2 2022 – Launch: We met our crowd-funding goals in March of 2022, and Tabula Sono launches on August 19, 2022. It will be free to the entire community with nothing to download or install.
H2 2022 – Revenue and Free Features: After launch, we'll finish out and launch our revenue-generating features like premium content, premium immersive effects, larger game sizes, and streaming tools. 
2023 and Beyond: We believe firmly that our product should live and grow with the needs of our community and the product itself. We've got lots of cool ideas like controls for tablets, full-color miniature imports, and even a real-time soundtrack generator! But, we're going to hold off on solidifying those plans until we're in-market and know what's really needed.