A 3D virtual tabletop for all tabletop RPGs.
Limited-time Lifetime Subscription Sale
August 1 – 19 or while supplies last!
Unlimited access to our servers for as many games as you like, more import slots, premium library access and more!
This was one of our most popular Kickstarter rewards, so if you're a Sono-lifer, get your lifetime sub before we sell out!
Tabula Sono is an in-browser, free-to-play 3D virtual tabletop. Play any grid-based RPGs like DnD, Pathfinder, Lancer, and Monster of the Week with your friends online. Sono is inspired by that in-person tabletop experience — sitting around the table with friends, whiteboard markers, and miniatures.
It's an easy-to-use tool for any environment, any rule set. Players are assigned their 3D miniature, the DM has the ability to change the environment, quickly draw walls, and place objects. No complicated UI, restrictive rules, or excessive codexes — just a cool way to visualize the tabletop.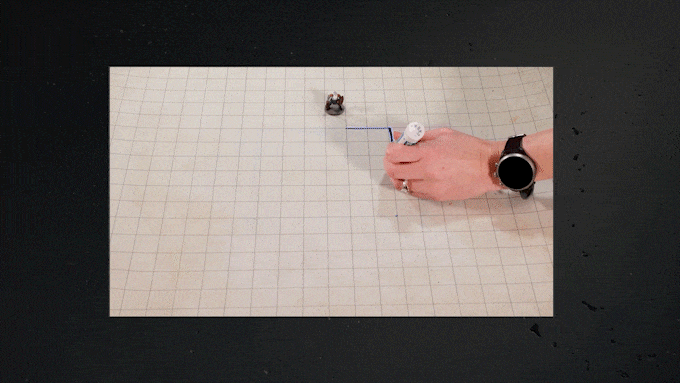 Bring the focus of your campaigns back to social gameplay.
Let's give the power of imagination and storytelling back to our parties.
So the party isn't ready to leave the tavern for the quest you set up for them? No problem — draw up a quick secret room for them to discover and get on with it! No breaks, scrambling, or railroading necessary.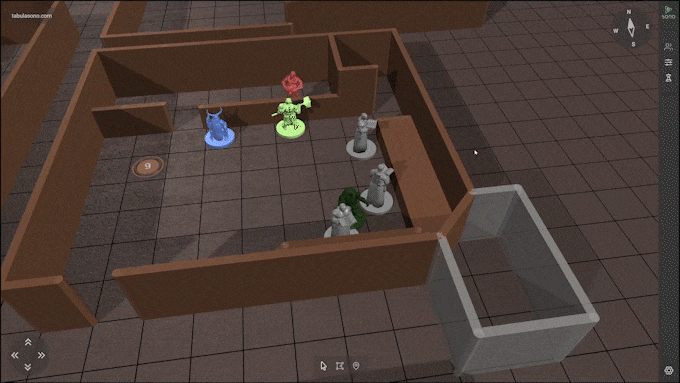 Quick and easy world building.
Draw, raise, and edit walls to create quick rooms, buildings, or entire maps.
Adjust properties and object settings, including positioning, scale, color themes, and more.
Use preset or customized world color and lighting settings to create tonal atmospheres.

Import 2D maps or other floor images onto your grid, then build and play on top of them!
Assign and control miniatures.
Place unlimited miniatures using our free library of more than 1,000 3D models.
Have players import their own custom minis in any major 3D format including STL, FBX, or OBJ.
Add exclusive or premium miniatures to your campaigns.
Assign each player a miniature or two! They can move and rotate their own minis.
Prep ahead — or don't!
Place NPCs, create hordes, or organize boss battles before your game session.
Hide objects, NPCs, and walls — even entire sections of your scene from players.
OR, just show up to your games and draw walls on the fly as you play!
Real-time, collaborative play.
Invite players with a single link. Nothing to download or install. They just click the link and boom — they're in the game!
Reveal objects, NPCs, and walls as your party advances.
Move any prepared map items or bosses into play in real-time.
Create rooms and battles on-the-fly for truly collaborative storytelling with the party.
Change scene settings in real-time to create mood effects and transitions.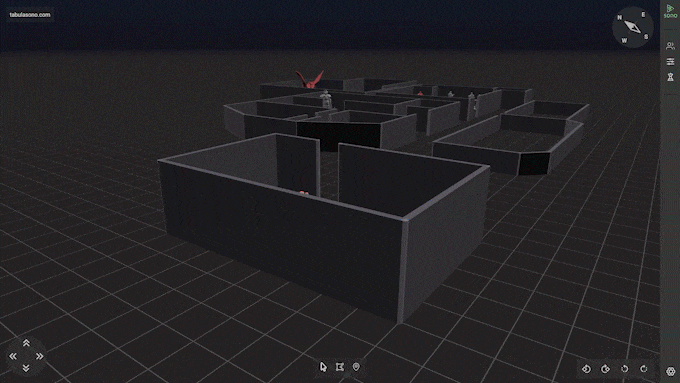 Import Miniatures and Maps from wherever you create them!
Tabula Sono offers the ability to import almost any 3d model directly into your games. 3D printer files, 3D scans of physical objects/minis, game files, you name it. Here is a list of just some of the systems compatible with Tabula Sono for miniature, prop, terrain, and map imports:
3D Mini, Prop, and Terrain Imports
Your 3d modeling friends
Pretty much anywhere else with STL, FBX, or OBJ exports*
2D World Map and Battlemap Imports
Yup, even screenshot your old VTT maps and move them over to Sono
Pretty much anywhere else with JPG or PNG exports*
* Should your tool or platform be on this list? Let us know!